A wonderful collection of art greeting cards, blank for all occasions.

Cards arranged alphabetically by artist (first name) or by subject. You will find art prints in 'Our Print Selection'.

Our Latest Cards
Our Latest Art Cards. New collections added every month.

including NEW additions to: Printmakers and 20th Century Artists, Transport for London Collection, RA Collection, V&A Collection

image 'Leviathan IV' 2018 from an etching by Marion MacPhee

Current Offers

New offers by different artists each week.

Offers Now On: The July Selection, Sam Toft, Matt Underwood, Andy Lovell, Jane Walker, Paul Cleden, Colin Moore, Lisa Hooper, Sally Muir

image 'School is Out' 1936 from a linocut by Ethel Spowers
Our Full Card Range

Our full art cards range, the largest online collection of art greeting cards by contemporary artists and artists of the twentieth century. Available to send worldwide. See our delivery information for details. Click image for full range.

image 'Wiltshire Landscape' by Eric Ravilious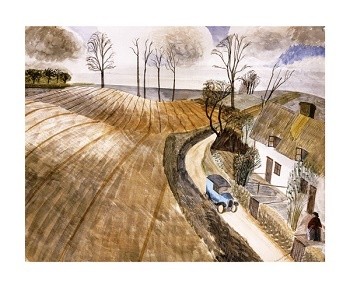 Art Angels

Printmakers & 20th Century Artist Fine Art Cards published by Art Angels.

See also individual artist sections for collections by each artist (A - Z by artist first name).



Fine Art Prints

View our online print selection, a wonderful selection of printmaking and limited edition prints.